TECHNOLOGIES
Strong vertical integration: every process in house.
Foundry
The foundry is a key department present since the beginning and has constantly evolved for the production of pistons with gravity die casting technique using primary aluminum alloys.
The equipment includes:
1 new advanced automated production line
2 automated production lines for medium sized volumes
6 manual ovens for highly specialised productions

Gravity die casting is considered the ideal solution for small and medium production volumes with complex geometry on the piston crown.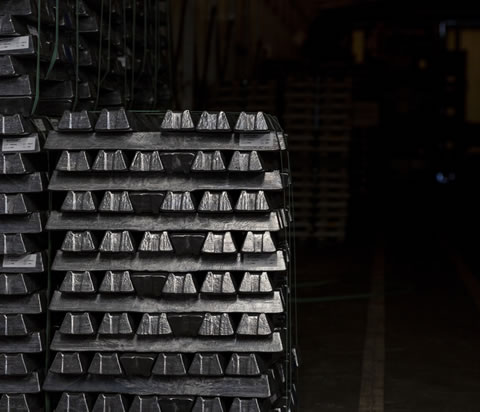 EVERYTHING STARTED WITH THE FOUNDRY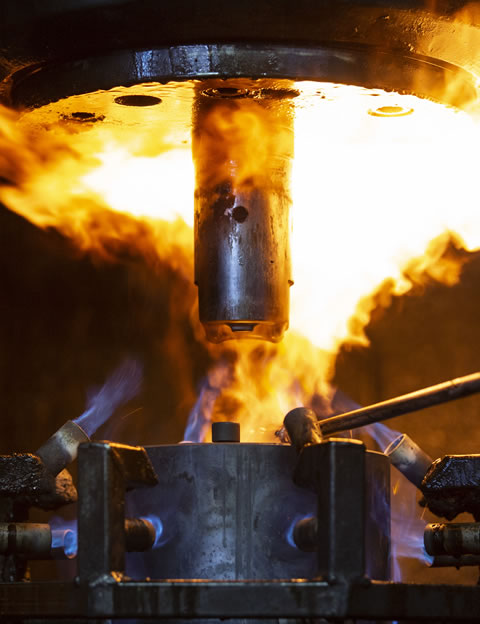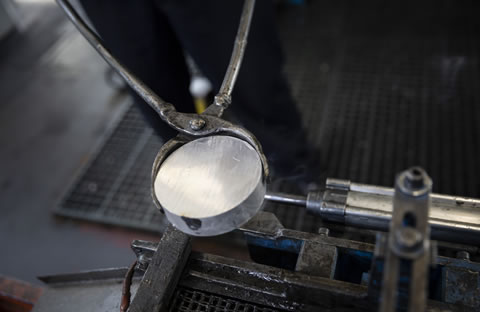 FOR THE MOST PERFORMING PISTONS
Forge
Forged pistons are the new frontier for guaranteeing exceptional piston performances and Asso Werke is now one of the leading manufacturers with this technology.
The automated cell includes one state of the art press with two new anthropomorphic robots. A second innovative and automated robotized line is already planned.
Machining
A right balance among automated and manual manufacturing processes allows maximum flexibility for batch production, from small to medium volumes.
Asso Werke has flexible equipment, with dozens of CNC machining centers and lathes with automatic manipulators and anthropomorphic robots guided by artificial vision systems.
To be able to handle the largest volumes of products, 8 fully automated production lines have been specifically developed.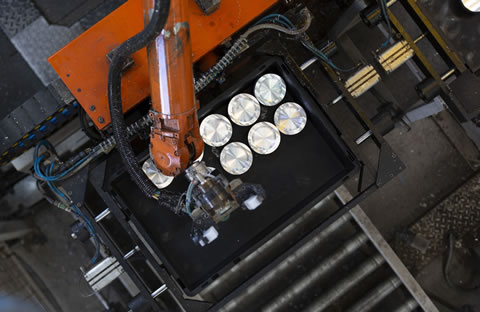 THE RIGHT EQUIPMENT FOR EVERY PROCESS PHASE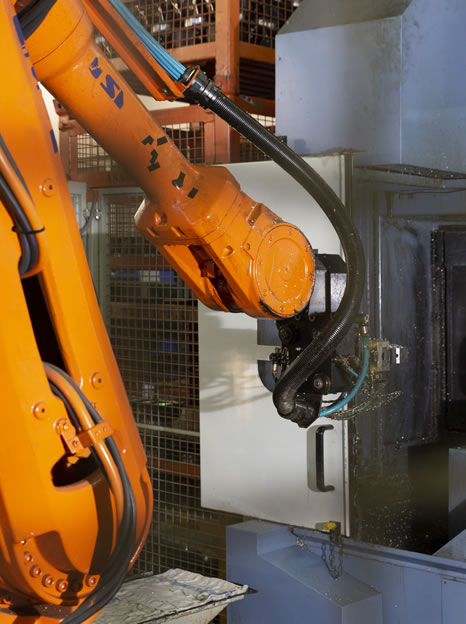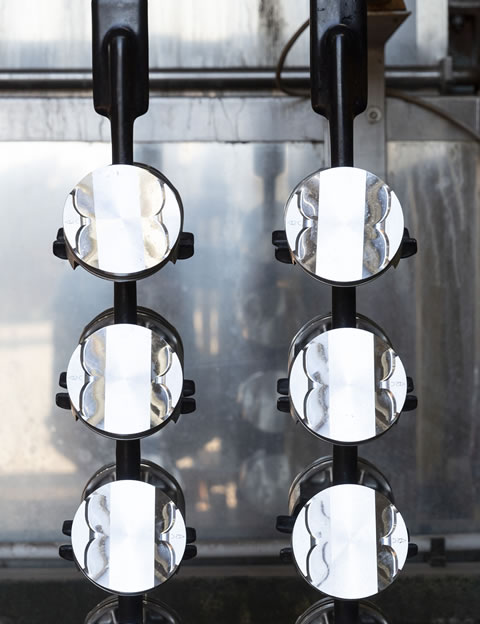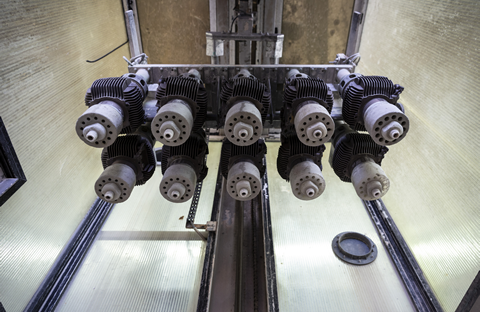 UNIQUE TECHNOLOGIES AVAILABLE
Coating
The ability to manage in house all the coating and surface treatment processes is another strenght of Asso Werke.
All Coating and Surface Treatments are available:
Phosphatizing Coating
Galvanic Coating
Nickel and Silicon Carbide Coating
Hard and Soft Anodising
Chromium Plating
Phosphocromated Plating
Serigraphic coating
Plasma thermal barrier